Need a free phone?
Families, millenniums, and everyone else looking to save some money, this is for you!
We put a list of some of the best free phones under the Verizon Wireless umbrella, so you and your family can still communicate without having to pay tons of money for a device.
Some of the options are: LG Cosmos, HTC Ozone, Samsung Gusto, LG Accolade, and Pantech Jest.
Want to save even more money on text messages and minutes every month?
Read on!
Lg Accolade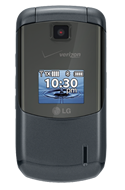 It's a small but mighty flip phone with a compact design that's easy to tuck in a pocket or toss in a handbag. The LG Accolade has all the essential features you need to help keep your family on schedule and your life on track: easy to read keys, speaker–independent voice commands, messaging and Bluetooth headset support. Free with two year plan.
HTC Ozone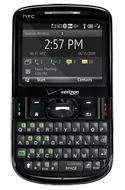 Offered exclusively by Verizon Wireless, the HTC Ozone has everything you need to take care of business whether you're out of the office or out of the country. It features Windows Mobile 6.1 Standard with the convenience of a full QWERTY keyboard and a 5–way navigation key. View and edit documents in Word and Excel, view PowerPoint files, filter your Inbox.
Samsung Gusto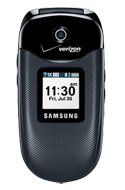 A sharp display and noise cancellation technology make sure nothing gets in the way of your zest for life, and
free text and picture messaging
are great for reliving and relishing every moment. Providing crystal clear audio and sharp images without breaking the bank, the Gusto is a steal of a deal with a zeal you can feel. Free with two year plan.
LG Cosmos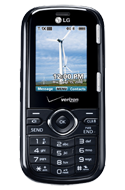 That's the LG Cosmos has a nice 4–line keyboard makes serious texting seriously easy. Insta–uploading of pics to Facebook make it a snap to let your friends in on the action. IM and email keep everyone in your life right with you. Free with two year plan
Pantech Jest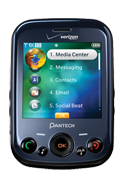 The JEST sets new standards for wireless social communication with a 2.0 megapixel camera – all in a neat slider form factor. The Jest is a feature phone that's perfect for the heavy texter or for those who simply want to keep in touch. The Self Icon feature allows you to create your own Icons and Banners and display an electric sign on the phone display. Free with two year plan.
And if you are also looking for accessories and applications that can help you save even more money on text messages and minutes every month make sure you download Nimbuzz. It will allow you to stay connected with all your family and friends for free, and it will aggregate all your favorite IMs and social networks (Facebook, MSN, Yahoo, AIM, Gchat, Myspace, ICQ) in one organized contact list
Any other phone that you want to add to this list? Please let us know in the section below!